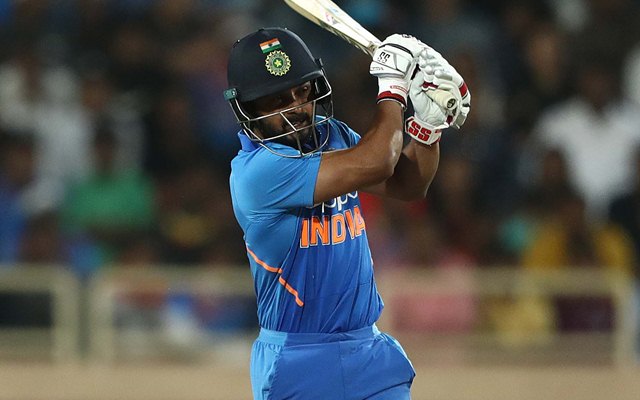 Kedar Jadhav. (Photo by Robert Cianflone/Getty Images)
While the Indian men's cricket team has been playing its best cricket, the BCCI has now finally revealed its annual player contracts list for October 2020 till September 2021. With a historic Test series win in Australia along with an indomitable home series win against England, the Indian team will now play some strenuous cricket in the year 2021, which also involves the two pinnacle ICC events (WTC Final and 2021 World T20).
However, as per the new contracted list, only Hardik Pandya (B to A) and Shardul Thakur (C to B) are the two cricketers who have received a promotion. In terms of demotion, Bhuvneshwar Kumar has slipped from Grade A to Grade B mostly because of his injury woes, and to add further, the wrist-spin duo of Kuldeep Yadav and Yuzvendra Chahal have received a downhill contract of Grade C.
But apart from this seesaw, some newbies have bagged their first annual contract along with some cricketers getting completely discarded from the list.
Hence, here's our list of 5 inclusions and exclusions in India's central contracts lists 2020-21.
1. Shubman Gill (Included in Grade C)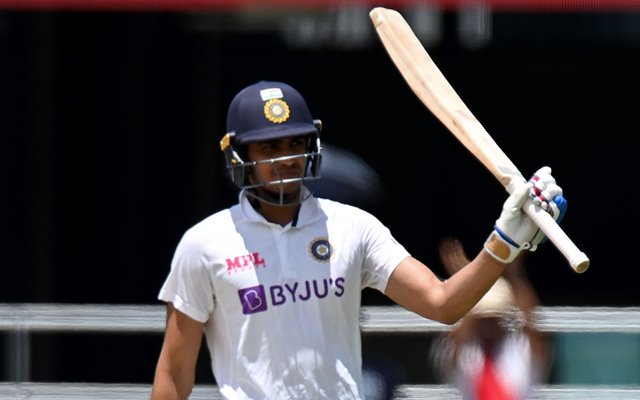 Shubman Gill. (Photo by Bradley Kanaris/Getty Images)
After regularly being part of the Indian Test team since late 2019, Shubman Gill until the Australian Test series was a merely reserved batsman, who now upholds the ticket of being India's first-choice opener in Test cricket. Gill's batting at the top in the Australian tour was one of the main reasons that had helped India fetch an impregnable triumph and as a result, he has now finally bagged an annual Grade C contract with the BCCI.
Gill's prolific performances in the recent past had also yielded him a place in India's home ODI series against England wherein he was picked as a reserved batter. The new selection committee looks highly impressed with Shubman Gill's batting and it will be a no-brainer that soon he will be routinely seen in India's white-ball set up.
All in all, the Grade C contract will yield Shubman Gill an annual salary of INR 1 crore but with the year 2021 also bringing an ample number of opportunities for him in Test cricket, Gill can be seen fetching long term permanency with the Indian team.
2. Mohammed Siraj (Included in Grade C)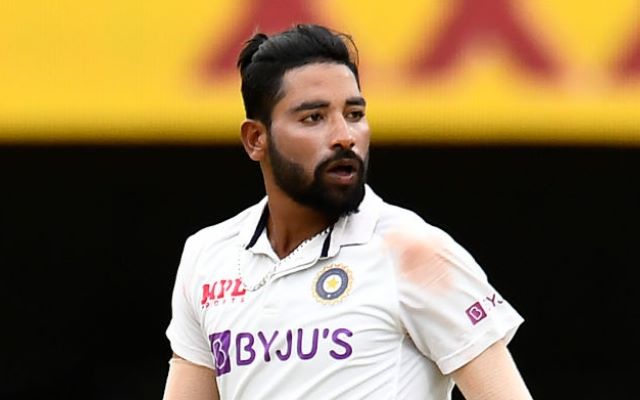 Mohammed Siraj. (Photo Source: Getty Images)
Mohammed Siraj until the start of the Australian Test tour was selected as a reserve pacer but because of the outburst of adversities in that series, Siraj, in the end, had become the leader of the bowling attack. His vigorous performances in the three-Test matches made him India's highest wicket-taker in that series as he picked up 13 wickets at an average of 29.53.
With such match-winning efforts, Siraj was highly expected to grab an annual contract with the BCCI and here he is finally getting rewarded with a Grade C contract. Being the vital pillar in that historic triumph has yielded Siraj a regular spot in the Test squad whose benefits were also visible when he was selected for the ODI series against England. Although Siraj was seen warming the benches, his inclusion clearly popped a message that the pacer will be tried in white-ball cricket at some point.
In reality, Mohammed Siraj is yet to establish himself as a first-choice seamer in Test cricket, but a reward of Grade C contract surely means that the pacer will be extensively serving the Indian team in 2021.
3. Axar Patel (Included in Grade C)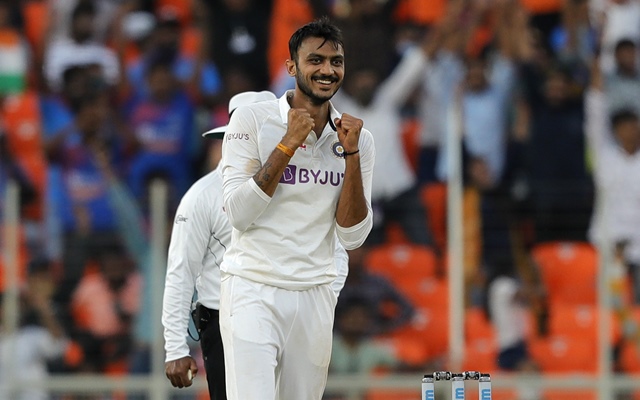 Axar Patel. (Photo Source: Twitter)
While the above players like Shubman Gill and Mohammad Siraj have surely bagged their first annual contract, Axar Patel will be making his re-entry in the Grade C list after 2017-18. Because of the extensive injuries in the Indian team, Patel played in place of Ravindra Jadeja in the home Test series against England and because of the spinner exhibiting full flourish in his bowling, the all-rounder scalped 27 wickets in his three Test matches.
Patel with his magic of brilliance not only broke the record of fetching most wickets in a debut Test series but also bagged a ticket to appear in the T20I series against England. His Test series performances have surely helped him to get back in the white-ball set up of the Indian team and it seems that the all-rounder will be tried and tested in many ways.
All in all, with a Grade C contract in his hand, the selectors have indicated Axar's prolonged stay and it will be interesting to see how the all-rounder goes with his business especially when Ravindra Jadeja gets back.
4. Manish Pandey (Excluded)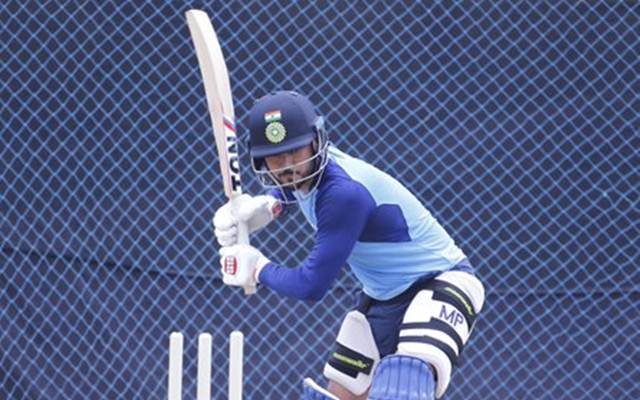 Manish Pandey. (Photo Source: Twitter)
Manish Pandey's exclusion from this list might be a shocker but, a sniff was already given by selectors when he was ignored for the home ODI series against England. Not long ago, Pandey was exquisitely seen in the recent limited-overs series against Australia but his recent omission, clearly suggests that the new selection panel is already past him.
The recent upsurge of players like Suryakumar Yadav and Rishabh Pant have definitely shadowed Pandey's proposition and with the likes of Hardik Pandya and Shreyas Iyer already performing well, India's middle-order is in a big quarrel. Former players like Ashish Nehra have opined that Pandey's inability to quickly adapt to the game situation, and thrive under pressure is the prime reason for him not being a regular pick of the national side.
Also, the cricket experts have often questioned Pandey's one-dimensional batting and with Team India looking to embrace a new batting template, surely Pandey's batting doesn't look the fitting piece. All in all, the new selection panel has swayed him away but who knows a bumper IPL might help him make his comeback in the national team.
5. Kedar Jadhav (Excluded)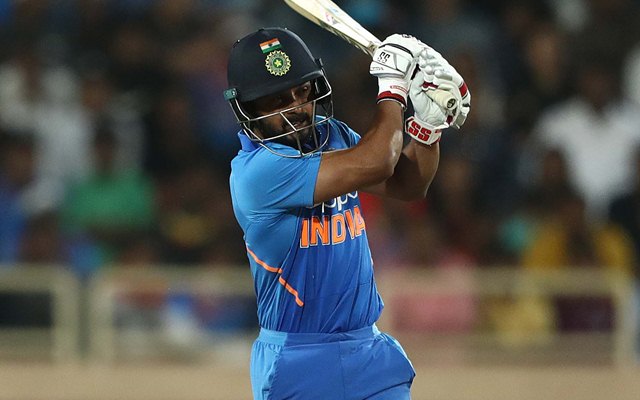 Kedar Jadhav. (Photo by Robert Cianflone/Getty Images)
While Manish Pandey's omission from the contracted list was a surprise, Kedar Jadhav's exclusion was a no-brainer. Jadhav, who was mainly infused into the ODI team as a like-to-like replacement of Suresh Raina, was only expected to be on the selector's radar till the 2019 World Cup. Because of his age becoming a massive factor, Jadhav was certainly expected to receive a departure as soon as the World Cup ended.
A bleak World Cup campaign had fueled up his departure process and an inferior IPL 2020 became the final nail in the coffin. Although Kedar did have an impressive domestic season, the current overcrowding in India's fitful middle-order would hardly allow the cricketer to make a comeback.
All in all, it was only a matter of announcement for new selectors as the Maharashtra-born Kedar Jadhav might have last played for India in New Zealand in 2020.